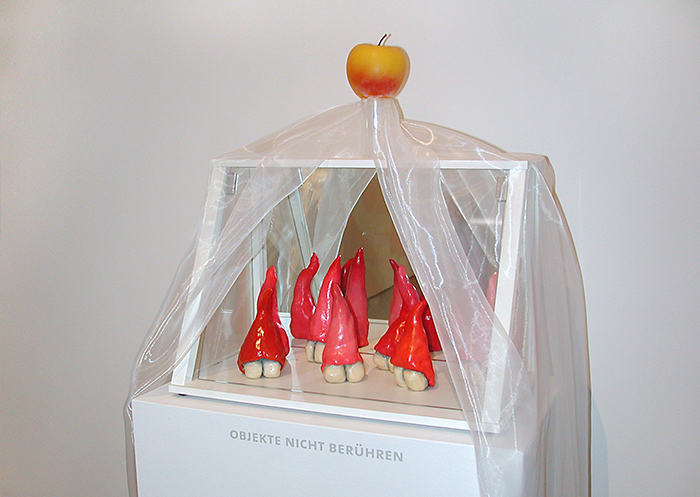 Kunstschätze vom Barock bis zur Gegenwart, Landesgalerie Niederösterreich, Krems
13.05.2023 - 11.02.2024
https://www.lgnoe.at/de/ausstellungen/27-kunstschaetze-vom-barock-bis-zur-gegenwart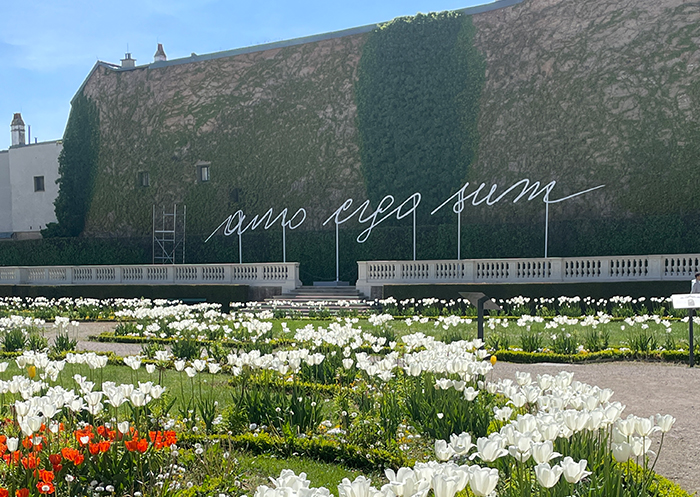 Public Matters
Kammergarten, Unteres Belvedere, Wien
13. Mai 2023 - 1. Oktober 2023
https://www.belvedere.at/public-matters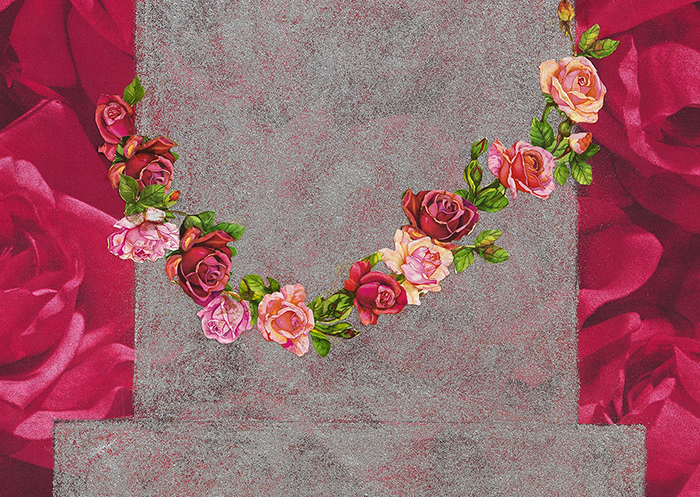 Flowers at the Fin de Siècle: Renate Bertlmann, Robert Lettner, Jimmy Wright, 1990-1998
Galerie Wonnerth Dejaco, Wien
12 Mai - 10 Juni 2023
https://wonnerthdejaco.com/exhibition/3257/
This exhibition brings together the works of three artists who each turned to flowers as the twentieth century came to a close—Renate Bertlmann, Robert Lettner, and Jimmy Wright. In the 1990s, they took up subject matter widely assumed to be cliché, passé, feminine, decorative, pleasure-centric, and unintellectual. In Vienna (Bertlmann, Lettner) and New York (Wright), all three had previously been involved with different 1970s politics and subcultures—feminist, leftist, and gay liberationist, respectively—and they brought these concerns into their later work.

Each appropriated and reclaimed the floral still life as a vehicle for staging a larger discussion about painting and power. They all decontextualized and denaturalized their blooms using various material strategies. In their hands, flowers became potent vessels for conversations about language and signification; femininity as excess; and mourning. If floral paintings have traditionally been seen as frivolous and lacking conceptual heft, these practices prove that the decorative is not without concept and that pleasure does not exclude intellect.
(Ashton Cooper)

Wonnerth Dejaco Gallery
Ballgasse 6
1010 Vienna

Opening hours

Wed—Fri 12pm—6pm
Sat 12pm—3pm
and by appointment

www.wonnerthdejaco.com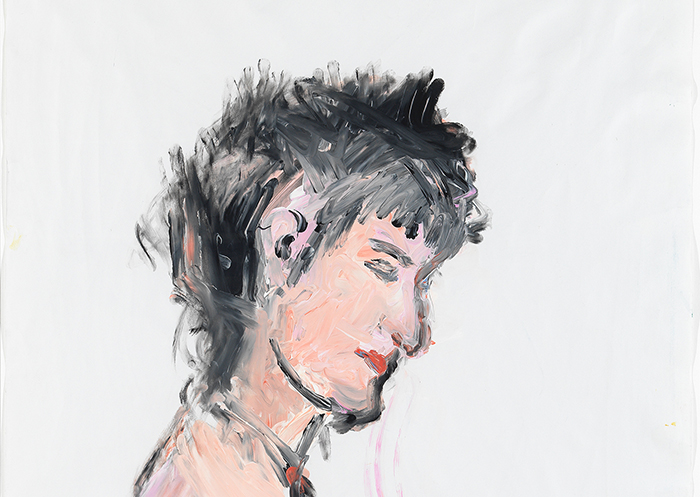 Renate Bertlmann Intimacy
silvia steinek galerie, Wien
20.4. -1.6.2023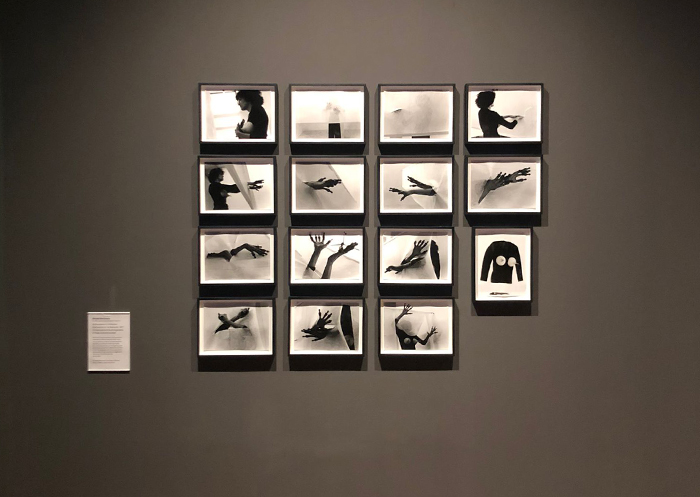 Action, Gesture, Performance: Feminism, the Body and Abstraction
Whitechapel Gallery, London
17.01. – 07.05.2023
This exhibition accompanies Action, Gesture, Paint: Women Artists and Global Abstraction 1940-70 and focuses on pioneering dance and performance practices by women artists who were using their bodies to explore freedom of expression, subjectivity and politics.

Renowned American choreographer Martha Graham (1884, USA – 1991, USA) developed a new language of movement, which influenced Abstract Expressionist artist Judith Godwin whose whose stark, bold gestures in paint find an echo in Graham's choreography. Similarly, Pearl Primus (1919, Trinidad – 1994, USA) created a new approach to movement based on r African-American, Caribbean and African dance.

In New York, Carolee Schneemann's (1939, USA – 2019, USA) early paintings in the 1950s were influenced by Abstract Expressionism before she went on to explore the act of painting with her body as both tool and ground. Rosemarie Castoro (1939, USA – 2015, USA) considered the implications of the body in abstract painting expanding her works into the gallery or studio itself in 1960s New York. In performances, photographs and films, Ana Mendieta (1948, Cuba – 1985, USA) explored themes of violence against women and the physical and spiritual connection between her body and the Earth.

In Europe, feminist art practices by artists like Renate Bertlmann (b.1943, Austria) and Annegret Soltau (b.1946, Germany) staged the female body in performance works to examine male oppression and sexual violence. Niki de Saint Phalle (1930 – 2002, France) took aim at Abstract Expressionist painting by shooting at her canvases in a documented explosion of both destruction and creation.

The first feminist happening in Korea took place in 1968 with Jung Kangja (1942 – 2017, South Korea) inviting participants to burst balloons attached to her body. Shigeko Kubota (1937, Japan – 2015, USA) and Atsuko Tanaka (1962, Japan – 2005, Japan) were key figures in the Japanese avant-garde exploring new approaches to gesturalism through performance and video art fusing the personal and the technological. Brazilian artist Lygia Clark (1920, Brazil – 1988, Brazil) expanded abstract painting and sculpture into collaborative actions which blurred the distinction between art and life.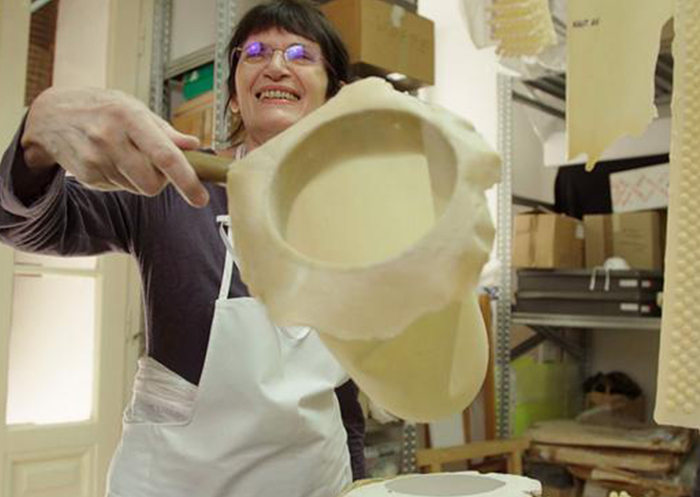 Später Triumph - Renate Bertlmann
Zum 80. Geb. von Renate Bertlmann
kulturMontag, ORF2
27.02., 23:15 Uhr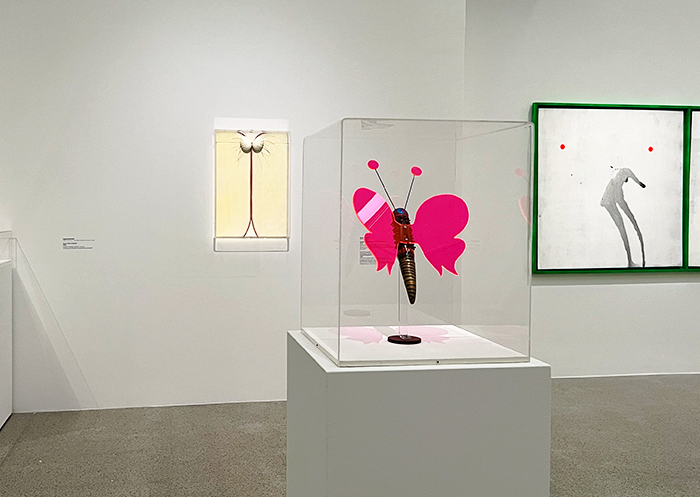 Das Tier in Dir - Kreaturen in (und außerhalb) der Mumok Sammlung
Mumok, Wien
22.09.2022 - 26.02.2023
https://www.mumok.at/de/events/das-tier-dir

The mumok collection contains nearly five hundred works related to animals—a considerable quantity that raises the question of what kind of zoo the museum in fact is. What is kept, researched, and displayed both here and there to protect "wild life" and the "freedom of art"? And in whose interest?

The Animal Within addresses such questions and uses the popular appeal of animals to reflect on the nature of sex, hunger, and affection, as well as on family and gender relations, socialization and domestication, and, not least, on the enduring impact of colonial history. Who leads whom on a leash? Who clips whose wings? Who scratches whose back?

The exhibition is thus less about animals than about bodies, moving or still, reclining or standing, crouching or crawling. The animal as a motif serves as a starting point to get to a materialist understanding of art and life. For in the Western world, "taming and framing" is what we do to mark our territories and claim our subjectivities.

Curated by Manuela Ammer and Ulrike Müller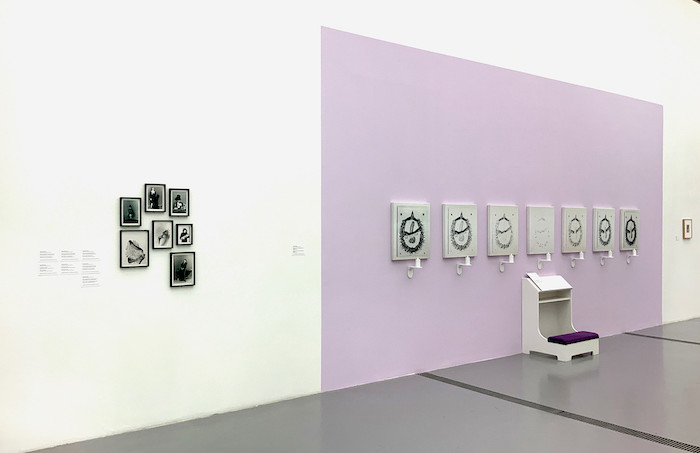 UNE AVANT-GARDE FÉMINISTE. PHOTOGRAPHS AND PERFORMANCES OF THE 1970S FROM THE VERBUND COLLECTION, VIENNA
Les Rencontres de la Photographie d'Arles, ARLES, FRANCE
July 4th – September 25th, 2022

https://www.rencontres-arles.com
The Rencontres d'Arles is delighted to present, for the first time in France, the exhibition A Feminist Avant-Garde. Photographs and Performances of the 1970s from the Verbund Collection, Vienna, with over 200 works by 71 female artists. The exhibition title refers to "an" Avant-Garde, one containing a multitude of feminist movements, diverse in age, nationality, and culture. Feminisms are also considered in intersectional terms because some of those female artists have experienced, and continue to experience, multiple forms of discrimination, including racism, classism, and gender. The exhibition is divided into five themes: women's reduction to "wife, mother, and housewife"; their resulting feeling of "being locked-up"; the questioning of "dictates of beauty and representations of female bodies"; explorations of "female sexuality"; and debates around "female roles and identities."

Helena Almeida (1934–2018), Emma Amos (1938-2020), Sonja Andrade (1935), Eleanor Antin (1935), Anneke Barger (1939), Lynda Benglis (1941), Renate Bertlmann (1943), Tomaso Binga (1931), Dara Birnbaum (1946), Marcella Campagnano (1941), Elizabeth Catlett (1915-2012), Judy Chicago (1939), Veronika Dreier (1954), Orshi Drozdik (1946), Lili Dujourie (1941), Mary Beth Edelson (1933), Renate Eisenegger (1949), VALIE EXPORT (1940), Esther Ferrer (1937), Marisa González (1945), Eulàlia Grau (1946), Barbara Hammer (1939-2019), Lynn Hershman Leeson (1941), Alexis Hunter (1948–2014), Mako Idemitsu (1940), Birgit Jürgenssen (1949–2003), Kirsten Justesen (1943), Anna Kutera (1952), Ketty La Rocca (1938–1976), Leslie Labowitz (1946), Suzanne Lacy (1945), Katalin Ladik (1942), Suzy Lake (1947), Natalia LL (1937), Lea Lublin (1929–1999), Karin Mack (1940), Dindga McCannon (1947), Ana Mendieta (1948–1985), Annette Messager (1943), Rita Myers (1947), Senga Nengudi (1943), Lorraine O'Grady (1934), ORLAN (1947), Gina Pane (1939–1990), Letícia Parente (1930-1991), Ewa Partum (1945), Friederike Pezold (1945), Margot Pilz (1936), Howardena Pindell (1943), Ingeborg G. Pluhar (1944), Angels Ribé (1943), Ulrike Rosenbach (1943), Martha Rosler (1943), Brigitte Aloise Roth (1951–2018), Victoria Santa Cruz (1922–2014), Suzanne Santoro (1946), Carolee Schneemann (1939–2019), Lydia Schouten (1955), Elaine Shemilt (1954), Cindy Sherman (1954), Penny Slinger (1954), Annegret Soltau (1946), Gabriele Stötzer (1953), Betty Tompkins (1945), Regina Vater (1943), Marianne Wex (1937-2020), Hannah Wilke (1940–1993), Martha Wilson (1947), Francesca Woodman (1958–1981), Nil Yalter (1938), Jana Želibská (1941).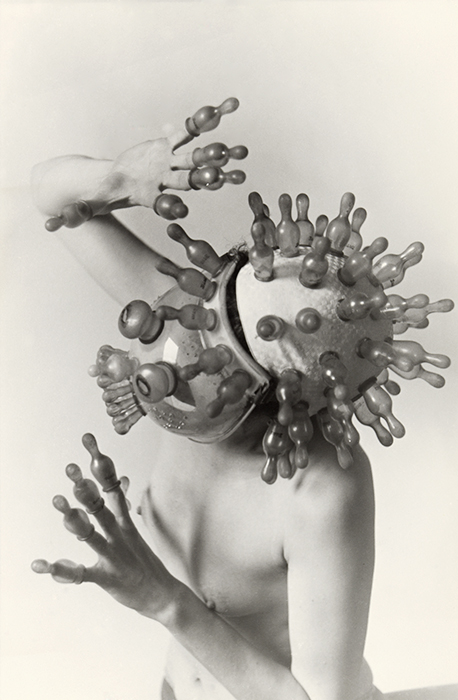 that other world, the world of the teapot. tenderness, a model
Kestner Gesellschaft, Hannover
25. Juni - 25. Sept. 2022

https://www.kestnergesellschaft.de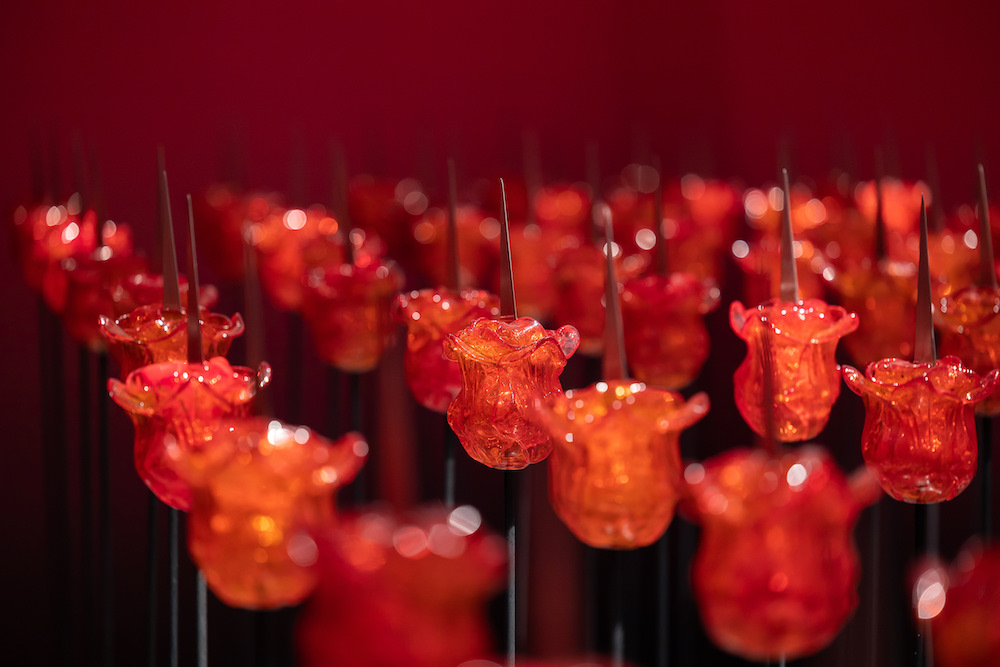 FLOWERS! Blumen in der Kunst des 20. und 21. Jahrhunderts
30.April bis 25.September 2022
Museum Ostwall, Dortmund


Flowers in the art of the 20th & 21st century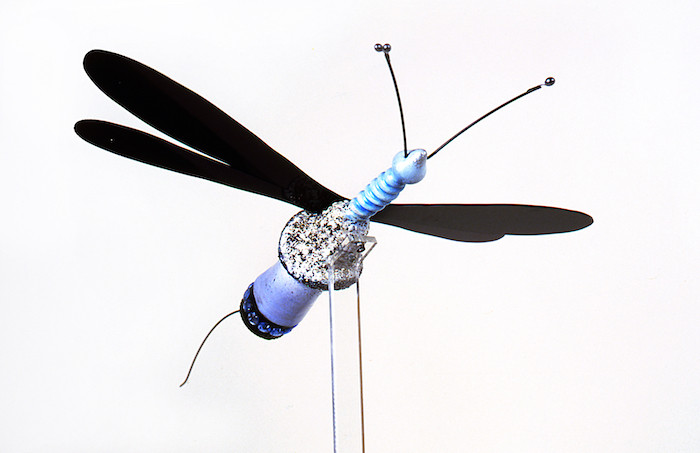 Rendezvous mit der Sammlung
21.05.2022 – 05.02.2023
LANDESGALERIE NIEDERÖSTERREICH, Krems

Rendezvous with the Collection
Art from 1960 to today